Our new website is online!
On the following page you will learn more about the additional features on our new website: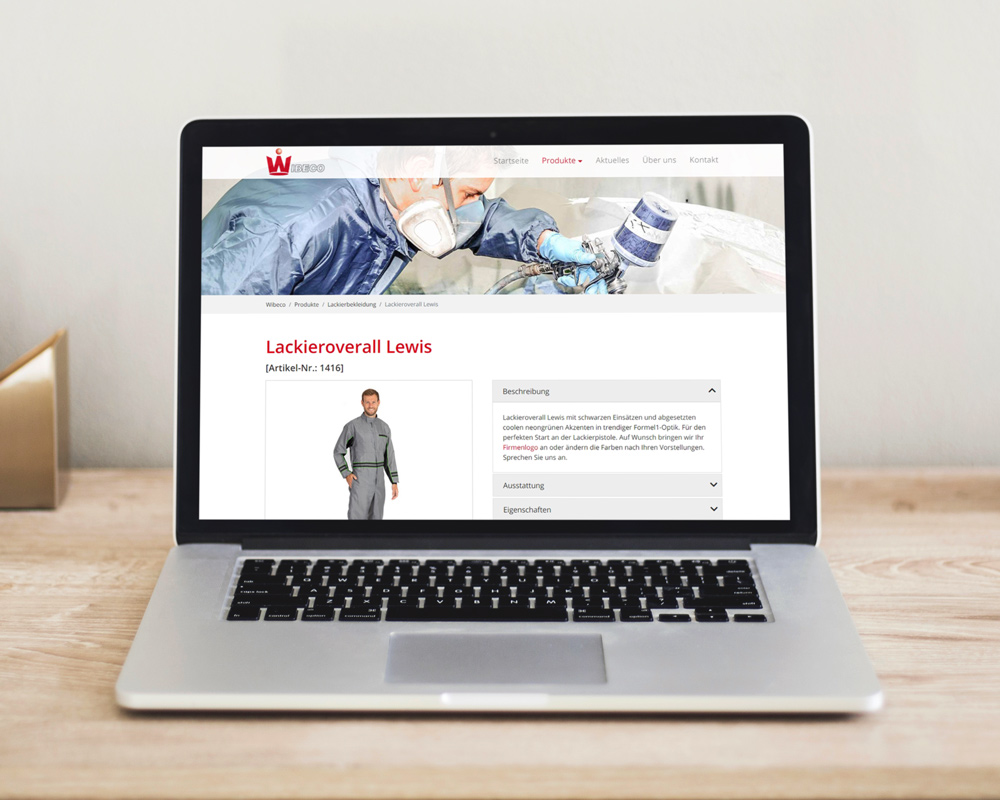 The company Wibeco has got a new face on the Internet. The newly designed website is now more clearly arranged and offers a wide range of information for all interested parties, customers and partners.

Product overview
The focus is on a simple user interface, which should give the customer a comprehensive overview of our product landscape. The gallery view in the product details is intended to provide our customers with even more descriptive information about the products.

Product search, item number search & filter function
All three functions are available within the product groups. You can search for an article number or for a term. Additionally, the filter function gives you the possibility to filter according to certain predefined criteria.
On all devices
A functional Responsive Design, optimized for clearly usable displays in different media, is also part of our new website.

News
In the future, interesting articles and company-specific information will be published regularly in our news section. In addition, you now have the opportunity to sign up for our newsletter in the lower section of the website.
We hope you like our new website!
Back